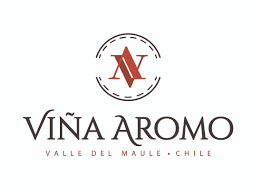 Aromo
The story of the Henríquez family in the world of wine begins when Don Víctor Henríquez Solar, a man tied to this land and an old wine-growing tradition, bought a field in Parral (Valle del Maule) planted with vineyards and that in a very handmade way produced his own wines. Years later, in 1936, Don Víctor had the opportunity to buy from French entrepreneurs the current winery of the vineyard, founded in 1922, which vinified and bottled under the brand "El Aromo,". What followed was an arduous task, but Don Víctor persevered in what was a long and risk-free journey, and under an unfriendly environment for those who at that time wanted to bottle good quality wines.
Later, his efforts, and then the great business vision of his sons Manuel and Arturo, who saw the potential of the vineyard and its lands, decided to innovate and modernize. At the beginning of the 90's in a trip organized by Fundación Chile, they realized the real demands of the international market, managing to tune with the market and modify the old styles of winemaking.
Nowadays, Viña Aromo has established itself as one of the most respected wineries in Chile. The investment in new technologies has allowed to grow to a point where production exceeds 12 million liters for the domestic market and 3 million liters for exports.

ORIGIN
Chile – Maule Valley
The Maule Valley is located in the southern part of the Central Valley. This area, which has the largest area planted with vines in all of Chile, has a tradition of vine growing dating back to the 17th century. Running parallel to the Andes Mountains and the Coastal Mountain Range, the Maule Valley benefits from significant temperature variation between night and day and rainfall restricted to the winter months. These conditions allows healthy grapes, great concentration of colour, flavours and aromas.
290 hectares of own vineyards assure Aromo to achieve the best wines.
Viña Aromo vineyards:
• El Trapiche (Villa Alegre, Valle del Maule, Chile)
• Ventolera (Melozal, Valle del Maule, Chile)
• Santa Margarita (Maule, Valle del Maule, Chile)
• El Pilar (Maule, Valle del Maule, Chile)